Testimonials
Read what our customers have to say
Ethel Aglipay
Entrepreneur / Online Digital Business Owner
Cheryl is very smart and efficient. She promoted one of my products and got so many inquiries because of her marketing skills. She has the ability to turn leads into long-term customers. Her cheerful and positive personality is infectious. I would highly recommend Cheryl if you need a marketing expert, sales expert or even a writer!

Fred Richard Litell
Co-founder/ CEO-Telcion Outsourcing Solutions
Cherry is certainly one of the most impressive people I have ever met. She is a brilliant and very creative person and an amazing asset to any team. I worked very closely with her throughout our sales project. She has closed deals for the team and an awesome team player. I would love the opportunity to work with Cherry again when there's another chance.

Ben Woodward
Co-founder/CEO-Virtual Teams Australia
Cheryl maintained astounding communication skills, and was always quick in responding and prompt with asking questions and concerns. She is an extremely quick learner and is always going out of her way to impress. Her ability to continuously impress us with her brilliant blog articles was always welcome and provided our business with that extra boost it needed. She excelled in her ability to generate compelling and highly engaging content on our social media channels and made our business excel beyond our wildest expectations and gave our competition a run for their money. It was a pleasure to work with such a highly motivated and intelligent person.

Ed Geoffrey
Co-founder/CEO-Virtual Teams Australia
Cheryl was a true example of 'freelancing excellence' and was nothing short of a highly valuable asset to our team. Cheryl boasts a broad scope of abilities in digital marketing, content writing and customer service and support. In addition to this, what was truly unique was Cheryl's ability to learn and grasp a difficult and complicated business model. As a freelancer, Cheryl is incredibly well read and went above and beyond to learn every aspect of a complicated industry so she could provide a standard of work which was seriously impressive. Off the bat, Cheryl stood out as a driven and very motivated personality, as expected given her extensive employment history and track-record, Cheryl consistently wrote high converting, well researched and exciting articles for our business. She would often spend the previous evening researching topics so she was well prepared. I must add that her organizational skills are quite seriously one of a kind and something that inspired me. Cheryl managed our social media accounts and showed that she could significantly leverage each and every platform to turn maximum engagement whilst creating stunning and exciting posts.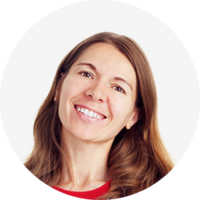 Emma Jones
Business owner
Resourceful and very smart. She just knows how to find workarounds in almost all areas. All tasks are finished without any problem at all. Cherry sure is an amazing freelancer.